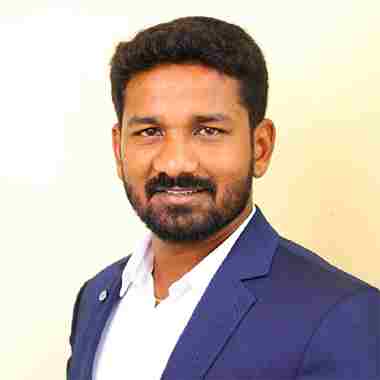 Naveen Kumar
Founder and CEO GWC was formed by Naveen in 2020 with the goal of providing significant business solutions to assist firms to operate at their best. Naveen, a technology entrepreneur at heart, has spent over ten years working in all elements of Enterprise Analytics and Decision Sciences. He coined the slogan "Know Your Story" to […]
Founder and CEO
GWC was formed by Naveen in 2020 with the goal of providing significant business solutions to assist firms to operate at their best. Naveen, a technology entrepreneur at heart, has spent over ten years working in all elements of Enterprise Analytics and Decision Sciences. He coined the slogan "Know Your Story" to describe his enthusiasm for harnessing data to improve decision-making and efficiency through data visualization and knowledge.
GWC was developed from the ground up by Naveen, who started with three people and a single aim. His visionary leadership has spawned a worldwide corporation with almost 60 employees spread across the globe. He has a deep belief in the people who help him realize his vision by encouraging them to do their best work to attain personal achievement.
Naveen holds an MCA and an MBA from Tamil Nadu's Periyar University.
[contact-form-7 404 "Not Found"]