Global WeConnect Technologies
What you need to know about Us
GWC is a modern Analytics & Business Intelligence as a service provider. Having certified expert team, which excels at making sense of data and delivering sound actionable insights. Know your story.
With the proprietary frameworks, platforms, accelerators, and domain experts, Global WeConnect has been solving challenges and providing out-of-the-box solutions for business problems, and accelerating client growth.
Global WeConnect has its headquarters in Bangalore, India, and operations run at 7 other locations.
Vision
Empower Tier 2 & 3 cities Talent bridging with future skills promoting work from Hometown contributing society upbring and growth
Mission
Democratise Data Analytics to everyone. Enable every business with intelligence that can be an accelerator to growth.
Motto
We identify problems and their causes, developing and evaluating possible solutions, and implementing an action or strategy based upon the analysis in order to achieve a desired goal or outcome.
GWC
Core Values
Our ultimate goal is to eliminate a problem and give the best solution.
Innovation in Everything – We embrace innovation and we constantly analyze new technologies. GWC experiments with new trends in Information technology which help us push the boundaries of what we can achieve in a business and thus increase our client's overall profitability and end-user satisfaction.
Client First – We are passionate about building strong, long- lasting client relationships. This dedication spurs us to go "above and beyond" on our client's behalf. We believe in "Not selling the product, instead buying the customer".
Continuous improvement – We create a culture of improvement as a priority to make it work. This can be done by empowering everyone within an organisation to understand that they can point out places for development to spark positive change
Think Big – We aim above the mark to hit the mark. "Think big" is one of the most important mentality that we have when it comes to achieving organization life.
Be fearless – We stop letting our fear of success or the fear of failure stop us. Instead, we choose to dream about the possibilities that life can offer.
GWC
Why Clients Choose Us?​
The company helps clients to realize the potential benefits of data within and outside any organization with their strong Domain, Data and Technology experience.

We provide business solutions with speed, quality and reliability and give the right information at the right time

We take ownership and execute and not assume that it will get done by someone else. We don't wait for others to deliver. We take initiative, and do our best to execute to the highest possible level.

At GWC, we blend tech planning, implementation and long-term support to optimize and streamline certain processes of your business.

We all leverage our ideas and connect the dots for building a better and bold new future. We believe that our success highly depends on the success of the clients. We collaborate with the teams to sharpen the insights and amplifying the success.
TESTIMONIALS
What Our Clients Say
Talent wins games, but teamwork and intelligence win championships." GwC has supported multiple client Demo deliverables by teamwork and continuing their services to do give the best always. I appreciate the team work and support.!!! Keep up the good work, Cheers!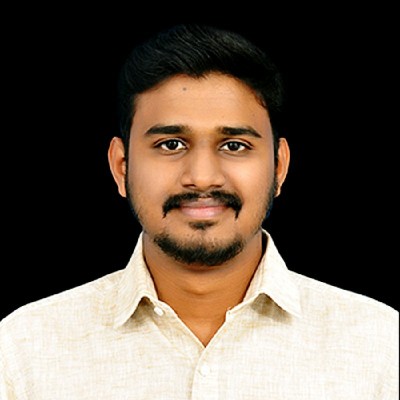 Venkatesh Panneerselvam
Admire to GWC 's creativity and tech capabilities in delivering unique tailored designs.
Anand Ramachandran
Global WeConnect has been able to provide us with skilled and experienced dashboarding/analytics professionals to meet many of our project requirements in a timely manner. GWC experts come with a lot of industry exposure, and through well-defined processes, they deliver excellent results.
Manoj Jayaraman